Breakfast, the very first pleasure of your day
At Costa Verde Hotel you will start the day with a rich continental breakfast buffet to have more energies and to be happy.
Hot and cold beverages, sweet and salty food, with this buffet you have the chance to create your breakfast as you want. You can have a light breakfast to go swimming into the pool or you can have a big one to taste all the speciasties prepared by Costa Verde Hotel.
Any guilty pleasure is allowed because remember that you are on holiday! Our priority is to feed our guests with only the best products. Our breakfast will become, from the very first day, an essential pleasure!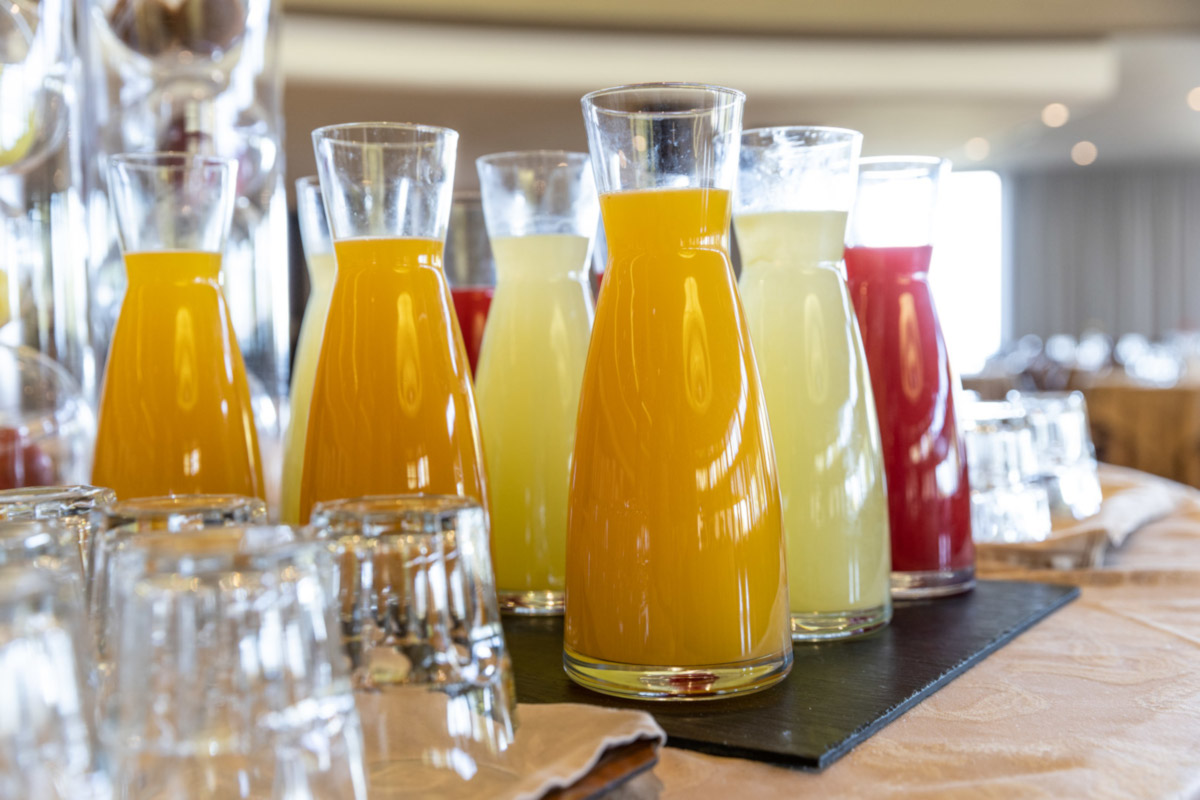 Fill up your energy tank!
Every morning you can eat the best fruit in season, marmalades, honey and yogurt and also a selection of cakes and biscuits.
You will smell, every single morning, the fragrance of the cold croissants with different fillings.
If you prefer a savory breakfast, you can have: different types of cheese, eggs, simple and/or toasted bread.
Hot drinks: milk, tea, infusions.
Coffee shop:
Coffee, cappuccino, hot chocolate, barley coffee.
Cold drinks:
Fruit juices, fresh-squeezed fruit juices.
There are different ways to live a holiday.
Consult our offers and customize your stay, it will be unforgettable and unique, just like you!