At Costa Verde Hotel you will find everything for your children's amusement, they will stay safe and in the meantime you can take a break and have relaxing moments.
Our funny, exhilarating and professional staff will organize lots of activities related with the welfare of your children and with their amusement such as plays, laboratories and group readings.
The Mini Club Staff will take their little guests on holiday with different funny and fantastic programs broken down by age brackets.
The nice and professional Mini Club Staff will also organize dance shows, cabarets and musicals which will take place in the outdoor amphitheater of the hotel.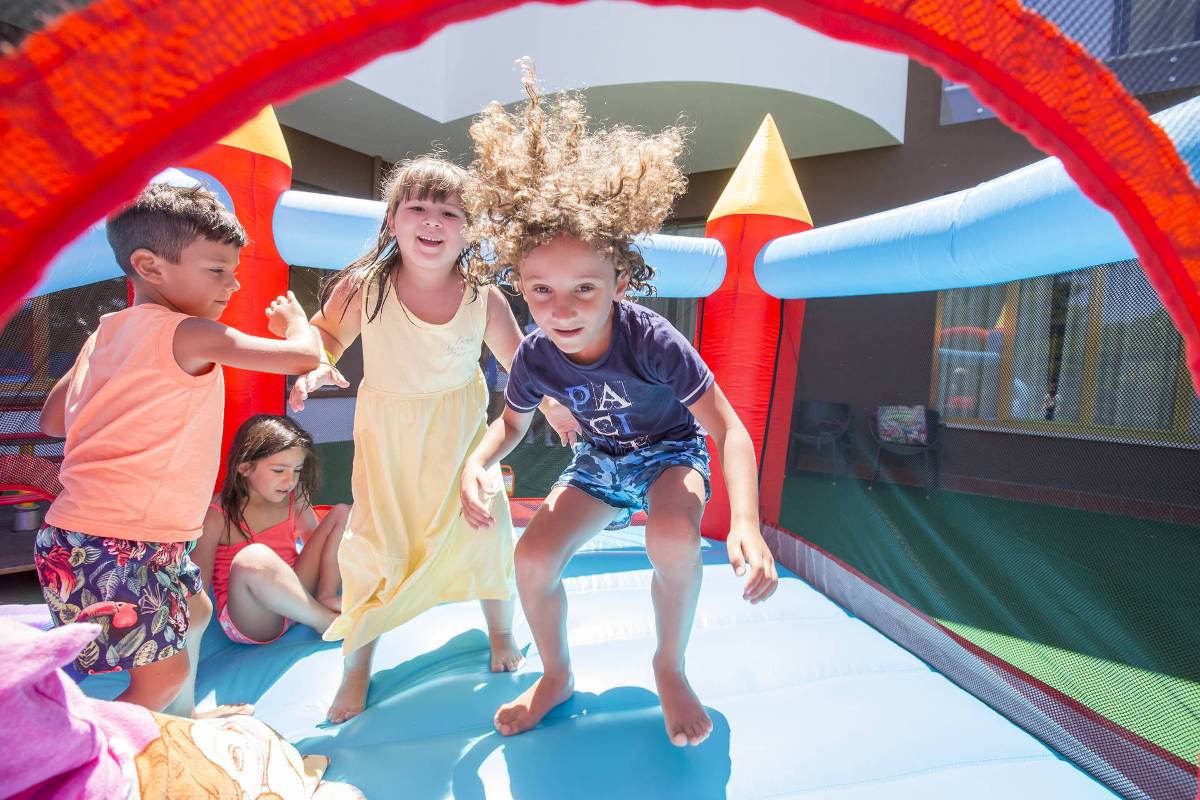 Entertainment and Laughs
Sport and Health
A holiday by the sea is perfect for your children to breath clean air and stay out; it is the ideal place to introduce your children to sports and to teach them respecting each other.

Music games
The Mini Club Staff will create music shows in which they are going to dance and sing, they are also going to perform shows during the evenings and your children could take part of them.

Art Activities
The Mini Club Staff organize art activities for kids of all ages to express themselves creatively. The staff have loads of art ideas for kids that are easy to do and will keep them busy like: painting, drawing, stamping, or making cards or collages.
With these activities kids can cultivate mind and body in a safe space.
We have created few baby areas for our little guests: on the beach and at the hotel.
With the Mini Club Staff your kids can do activities all day long.
Furthermore, inside the Acquaverde Water Park, there is a Baby Zone which is exclusively  for your children's amusement, in this zone you can find: the Pirates' Lagoon, different slides, a spray area and a pool.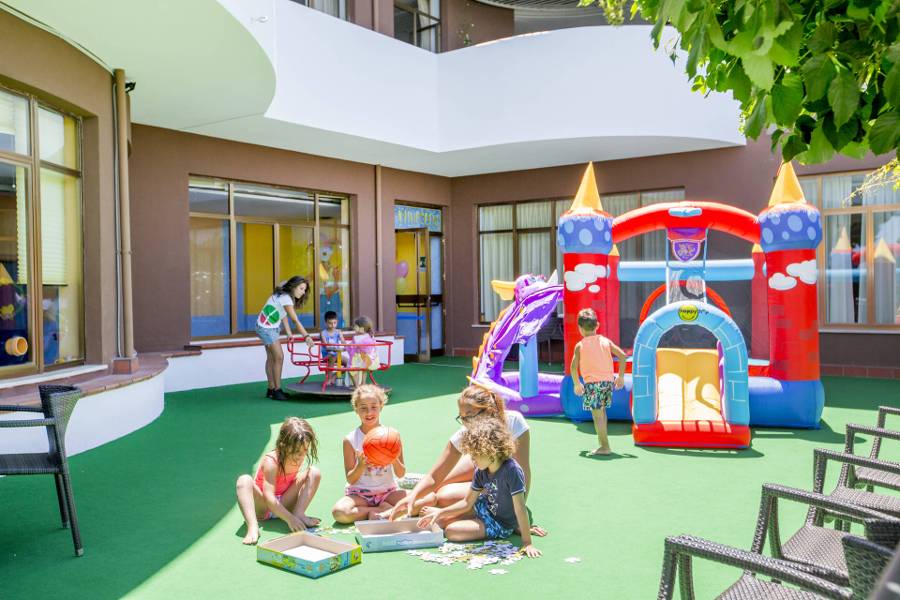 There are different ways to live a holiday.
Consult our offers and customize your stay, it will be unforgettable and unique, just like you!