Cefalù,
UNESCO city heritage
Cefalù, one of the most beautiful villages in Italy, is one of the top destinations of the island. It is located on the northern coast of Sicily, about 70 km from Palermo. It is a UNESCO city heritage since 2015 and it is full of art and beautiful sceneries.
Every year Cefalù attracts so many local, national and foreign tourists who, during summertime, triple the population.
The old Roman name of the city, Cephaloedium, derives from the Greek Kefalé which means "top/ extremity" referring to the Rock that dominates the city.
The sea has always been a huge resource for Cefalù: during the past it was the main resource for fishermen and nowadays it is one of the reasons why tourists visit this wonderful city. Fishing is still in use among Cefalù population.
We are waiting for you as our guests at Costa Verde Hotel in Cefalù, we will help you organizing wonderful tours of Cefalù and surroundings.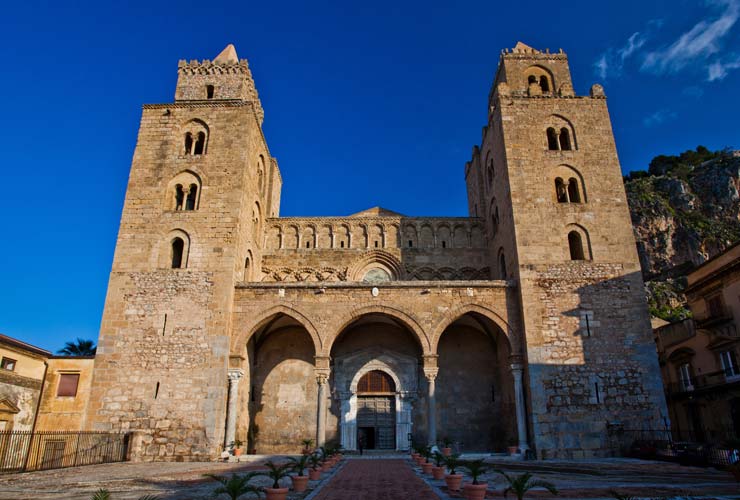 Art, culture and tradition
Cefalù is not only a Norman masterpiece but it is also a perfect city where you can buy souvenirs and local handicraft products.
Shopping advice:
Araba Fenice
It's a workshop in which they realize bags, sandals and carpets with Sicilian looms.
Piccolo Mondo Antico and Brick & Braga
Where you can find items, antiques and modern objects
Torrefazione Serio and Pesce Azzurro
They offer local goods
Il Dodo
Young designers' office where they create original pieces of furniture.
Cefalù,
beautiful all year long
It's always amazing to visit this city because of its mild climate and calm sea; during summer Cefalù is full of tourists from all over the world especially during Saint Salvatore feast from August 2nd until 6th.
It feels good to take a walk in the historic centre of Cefalù admiring the little houses, the alleys and the backyards where you can breathe the rosemary smell. Everywhere you can find delicious restaurants, antique shops and bakeries. The main street, which takes the name from king Ruggero, brings to the Arab-Norman Duomo, one of the most beautiful and magnificent cathedrals in Sicily.
There are a lot of amazing attractions and things to do in Cefalù: the sea, the beach, the little hauls but also the smells, the amazing views, the art and the stunning beauty of the City itself.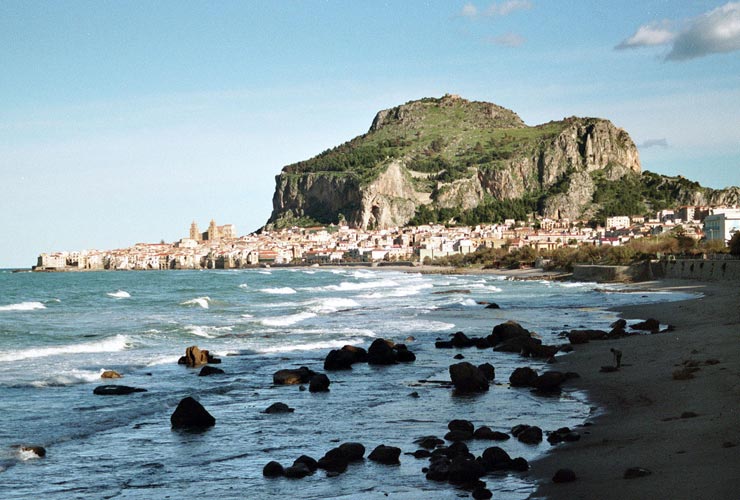 There are different ways to live a holiday.
Consult our offers and customize your stay, it will be unforgettable and unique, just like you!