Sea view
panoramic
restaurant
Make your meals unforgettable experiences just appreciating the view from the Panoramic Restaurant at Costa Verde Hotel.
It is a terrace restaurant where you can taste the best dishes prepared by our chefs just admiring the wonderful view of the sea of Cefalù, one of the best in Sicily.
You can stay comfortably at the panoramic restaurant of Costa Verde Hotel, and you will always feel to be on holiday.
Discover the typical Sicilian flavours, smells and colours, an old cuisine made by history and traditions. You will have the possibility to choose between different meat and fish menus. Furthermore, there is also a well-appreciated pizzeria in it where you can taste different types of pizza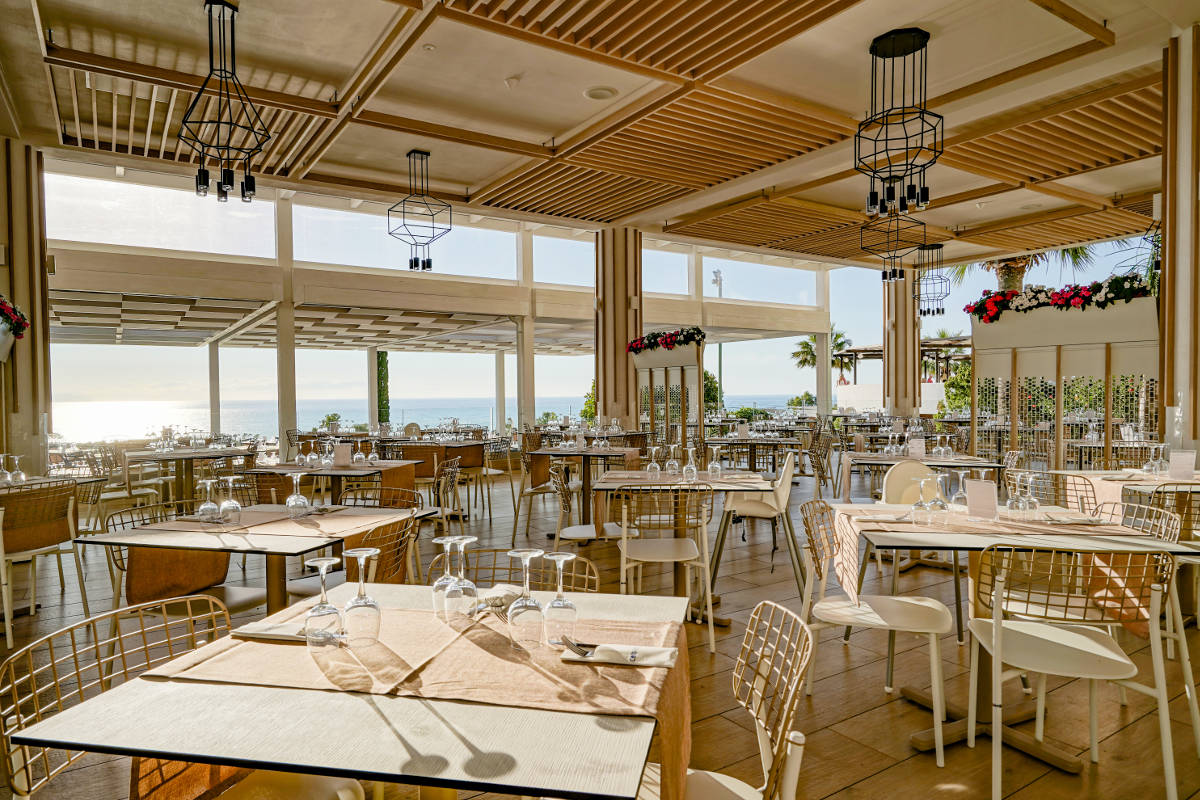 Lunches and dinners on a panoramic terrace
The Panoramic Restaurant is situated on a terrace of the hotel and it offers a double exposure: a pool view and a sea one. There is an evocative view both at lunch, with the colours of the sea and the sky, and at dinner, when the lights of the hotel reflect on the water of the pool. The Grill Sea Restaurant on the beach and the indoor Circle Restaurant are the other two restaurants of the hotel. Book now your stay at Costa Verde Hotel near Cefalù, and get ready to taste a new delicious holiday!
Esistono diversi modi di vivere la vacanza.
Consulta le nostre offerte e personalizza la tua vacanza, che sarà indimenticabile e unica, come te!