The Costa Verde animation staff prepare an everyday different entertainment program for different ages.
You have the chance to really enjoy your holiday due to the huge space available to practice all the activities thought for you: on the beach, in the Resort or into the pools.
At Costa Verde Hotel your children can have fun and they can give you free time to relax and just chill out.
With lots of fun and professionality, Costa Verde's animators will plan funny activities such as muscular awakening, water gym, dance shows, cabarets, musicals, different kinds of games and music entertainment.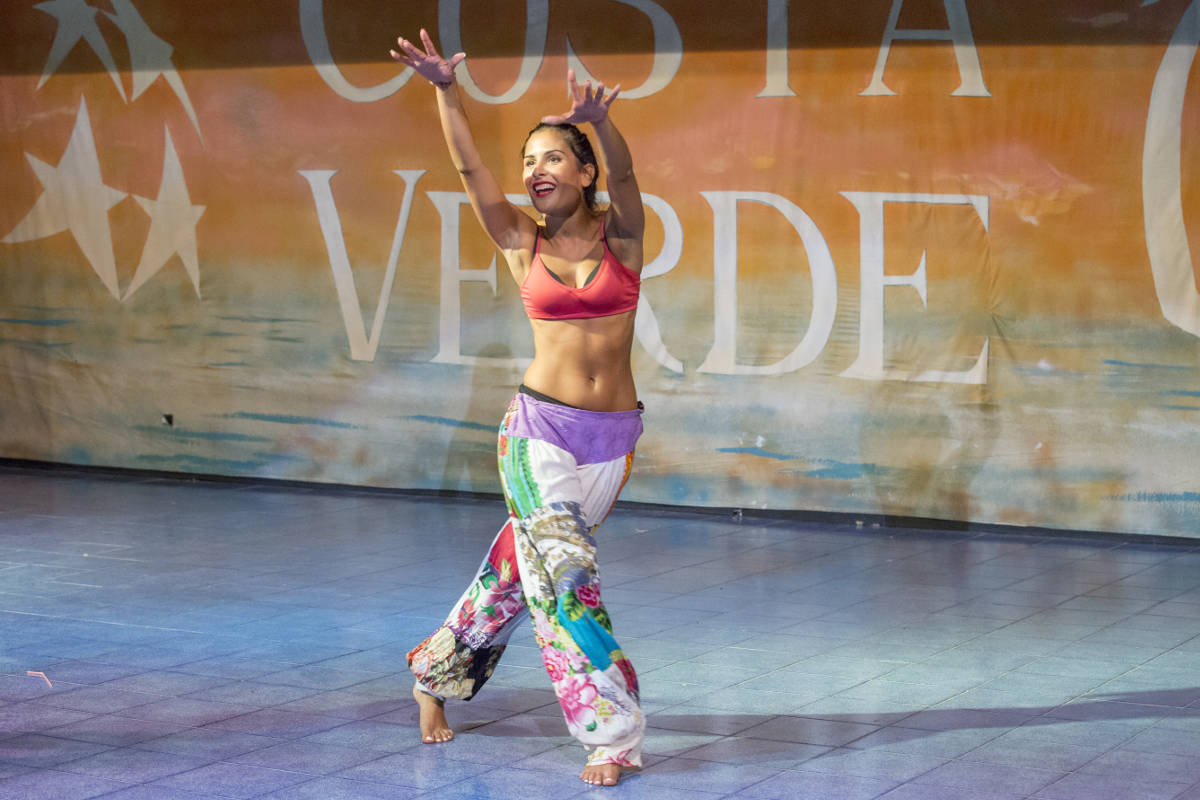 Let's have fun together!
Aqua Zumba
Perfect to stay fit and tone your muscles while dancing. It offers a fun but challenging water-based, body-toning workout.

Water Gym
Water Gym is a fun, water aerobics exercise workout teaching you to use water as a powerful gym to lose weight, strengthened abdominals, tone and build lean muscle, increase flexibility and more: Water Gym, Water Fitness, Aqua Body, Aqua Tonic.

Five-a-side football competitions
Costa Verde's animation staff will organize 5-a-side football matches and they can also play in a team with our guests. It will be really cool!

Zumba and Latin dance
Zumba means working out with a Latin rhythm and burning calories while dancing.
It's an easy workout and it's for all ages. It's a mix of aerobics and Caribbean dances.
Our dancers will bring you into this funny world.

Animation nights
Dances, entertainment, cabaret and fireworks shows. Every night an amazing show!
Our staff are practicing to show you only the best performances…
Dances, games, parties and shows
Costa Verde animation Staff offer not only funny activities but also shows, dances, parties and games for all ages. With them you can do individual activities or group ones. They also organize trips and they can take care of your children.
Enjoy your holiday with us, we will play, dance, and have fun…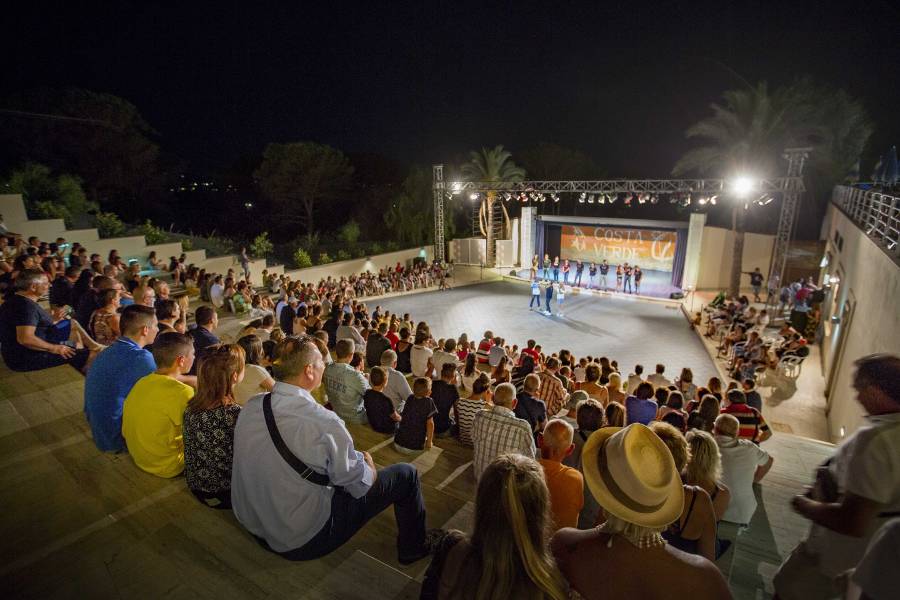 There are different ways to live a holiday.
Consult our offers and customize your stay, it will be unforgettable and unique, just like you!